Retail Shopping Center
Location:- Yuma AZ
Loan Amount:- $1,600,000
1. Challenge 
Our client was looking to refinance their portfolio of multi-family properties but was unable to secure permanent financing because of the given reasons below:
The borrower built this center from the ground up, and due to the 2008 economic downturn, getting the space fully occupied has been very difficult for many years.
The client was currently in a hard money loan for the last few years, and the loan had matured, but since the borrower was not able to secure financing, he had placed the center up for sale.
So, Why Private Capital Investors?  Because Private Capital Investors has a vast amount of lenders/family offices that we work with, we can secure permanent financing no matter where the location is, as long as the property debt services, we can obtain permanent financing for our clients.
2. How we Tackle the Challenge?
Since we recently secured permanent financing for another client in the same area, we are able to secure financing for this borrower from the same lender that we just closed on a similar deal. We were also were able to show the lender that the borrower has worked over the years to fill the property with new tenants and was also able to obtain renovation money to help fill up the remaining empty spaces.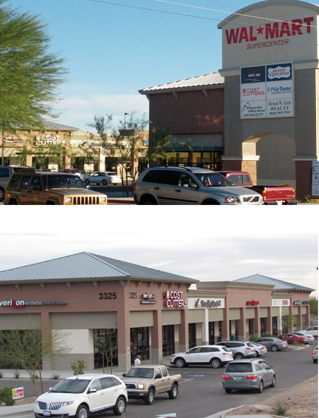 3. Outcome 
We were successful in securing the financing for our client within 60 days from start to finish. Given below are the highlights of our success
We secured the loan within 60 days
We were able to save the property from being sold at a lower price than the borrower wanted to sell, so we were able to save the borrower from having to sell, therefore increasing the cash flow, and keeping the property in the family for years to come.
We were able to obtain a more attractive rate in the 5% range on a 10-year fixed rate, and also obtain a non-recourse loan for the borrower as well and get a few hundred thousand toward TI to fill the remaining spaces.
4. Testimonials 
We cannot tell you how happy we are that we found Private Capital Investors. We have been trying to get a permanent loan for the last two years, and we were unable to find any lender that was willing to give us a permanent loan, so therefore we were ready to sell. We called Private Capital Investors, and we immediately transferred to the CEO Keith Thomas, and he was from start to finish, fully involved in the transaction, and came up with an idea to save our property and get us a permanent loan. His creativity, and ideas that he came up with, was something that we had never heard from other lenders/brokers, and because of this, we were able to finally close and keep our property. I highly recommend Private Capital Investors to anyone who is having a difficult time finding financing.